Special Projects: Commercial, Multi-Family, and more
At Ironclad, we thrive on tackling unique and exciting ventures beyond our primary service offerings. Our Special Projects division handles various assignments, from new construction projects like custom garage and shed buildings to large-scale commercial endeavors, such as exterior remodeling for apartment complexes, multi-family units, and more.
Commercial Excellence:
With our extensive experience in the construction industry, we have successfully undertaken numerous commercial projects that demand innovation, precision, and seamless execution. Our commitment to delivering exceptional craftsmanship and meeting strict timelines has earned us a reputation as a trusted partner in the commercial sector.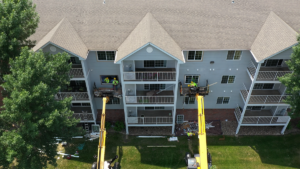 Customized Solutions:
From crafting bespoke garage and shed buildings to providing comprehensive exterior remodeling solutions, our team has the expertise to bring any unique vision to life. We work closely with our clients to understand their needs, ensuring each project reflects their style and requirements.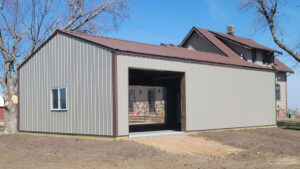 Committed to Excellence:
All Ironclad projects receive an unwavering commitment to quality, integrity, and customer satisfaction. No matter the size or complexity of the project, we approach each endeavor with the same level of dedication and attention to detail that defines our work.
If you have a one-of-a-kind project that requires the expertise of a seasoned construction team, Ironclad Construction is here to help. Let us turn your extraordinary vision into a stunning reality. Contact us today to discuss your special project and schedule a consultation with our experienced team.
Trust Ironclad Construction to go above and beyond, making your unique dreams come true!